The Symphonie Aqua System With Vector Control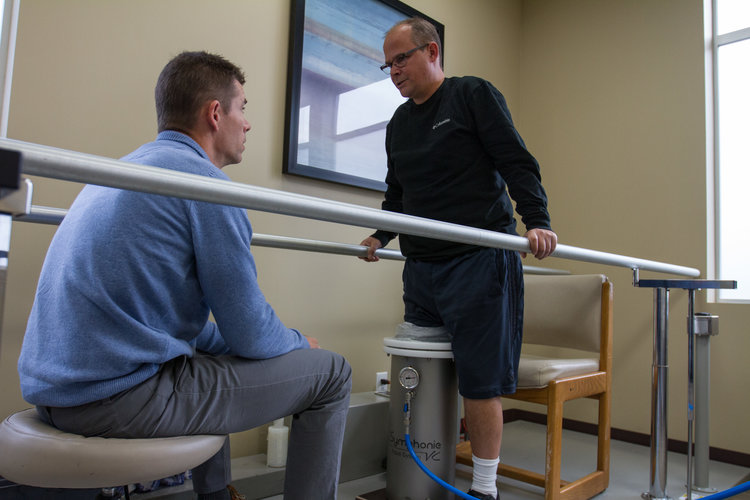 At Maughan Prosthetic & Orthotic our mission is simple: to provide the highest level of care to our patients. Part of that mission is to continually ask the question: "How can we do better?"
Better for our patients. Better for their families.
Sometimes it's the support we provide, like our amputee support group (that meets every Thursday in Silverdale at 4pm), or our annual Amputee Appreciation Day, or our proactive approach to supporting amputees in the hospital.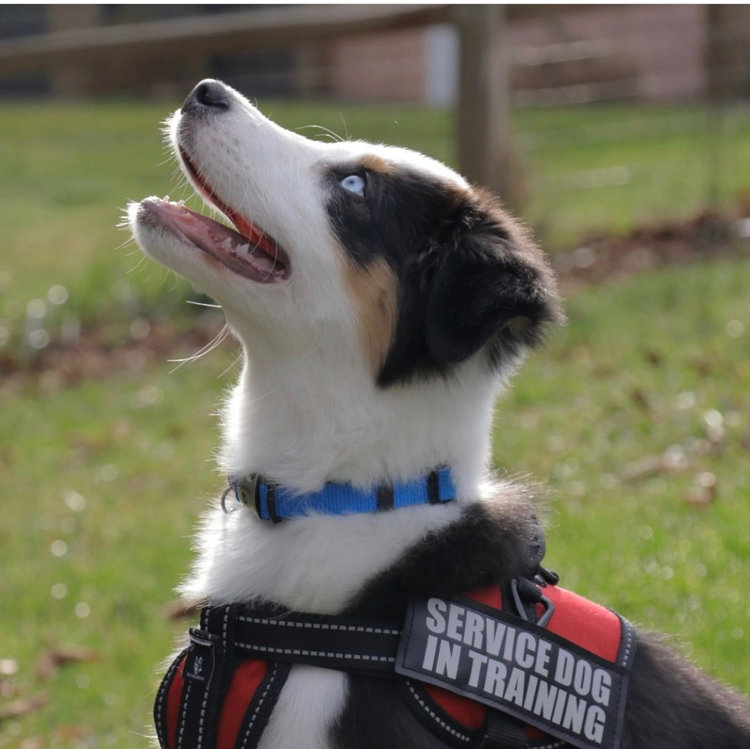 Sometimes it's the experts in the back room who pour all their effort into creating your prosthetic, brace or orthotic.
And as technology develops at a faster rate than ever before, we strive to offer our patients the most advanced  and up-to-date solutions.
Committed to Innovation
One of the tools that we have incorporated into our everyday practice is the
Symphonie Aqua System with Vector Control. When we brought this precision socket fitting tool to our office in Silverdale, we were the first clinic in the region to offer this technology. We now offer this fitting solution in our Olympia office as well, and we remain the only company in the region to offer the Symphonie Aqua System with Vector Control. This is something we pride ourselves on not just because it gives us a competitive edge, but because it's helping us create more accurate and more comfortable sockets for our patients.
Although the Symphonie Aqua System with Vector Control isn't the correct fitting solution for every socket we make, over the past year we've been able to make the transition to fitting almost all of our amputees with the Symphonie Aqua System with Vector Control.
The results we've seen so far suggest that this should be the industry standard for patients who qualify to use it. The traditional method of fitting a socket relies on solely using the expertise of the prosthetist to form a mold around the residual limb of an amputee. Through experience and a bit of guess work the results were typically good but often needed a few rounds of modifications. These modifications could be frustrating for patients, take additional time, and still not relieve all the pain and discomfort that may be present during standard wear.
The Symphonie Aqua System with Vector Control takes the guess work out of the process and relies on a more precise method of fitting: using water pressure to create a mold that resembles the exact  shape of the residual limb under weight bearing stress.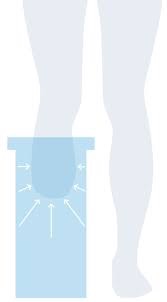 THE ADDED BENEFITS OF USING THIS METHOD THAT WE HAVE SEEN ARE:
faster turn around (test socket can be finished in the same day as initial fitting)
fewer modifications.
better fitting socket.
Our Patients appreciate the immediate results that the Symphonie Aqua System with Vector Control is able to provide. Patients often share that their new sockets fit with the Symphonie Aqua System with Vector Control do not come with the initial minor discomforts that are typical with new fittings.
Although this technology helps us create a better fitting socket, it doesn't replace the expertise of an experienced team of prosthetists, fitters, technicians, and physical therapists. It simply enables them to continue our mission to provide the highest level of care to our patients.