The "Elan" battery powered prosthetic ankle Is Changing The Way Mobile Amputees Can move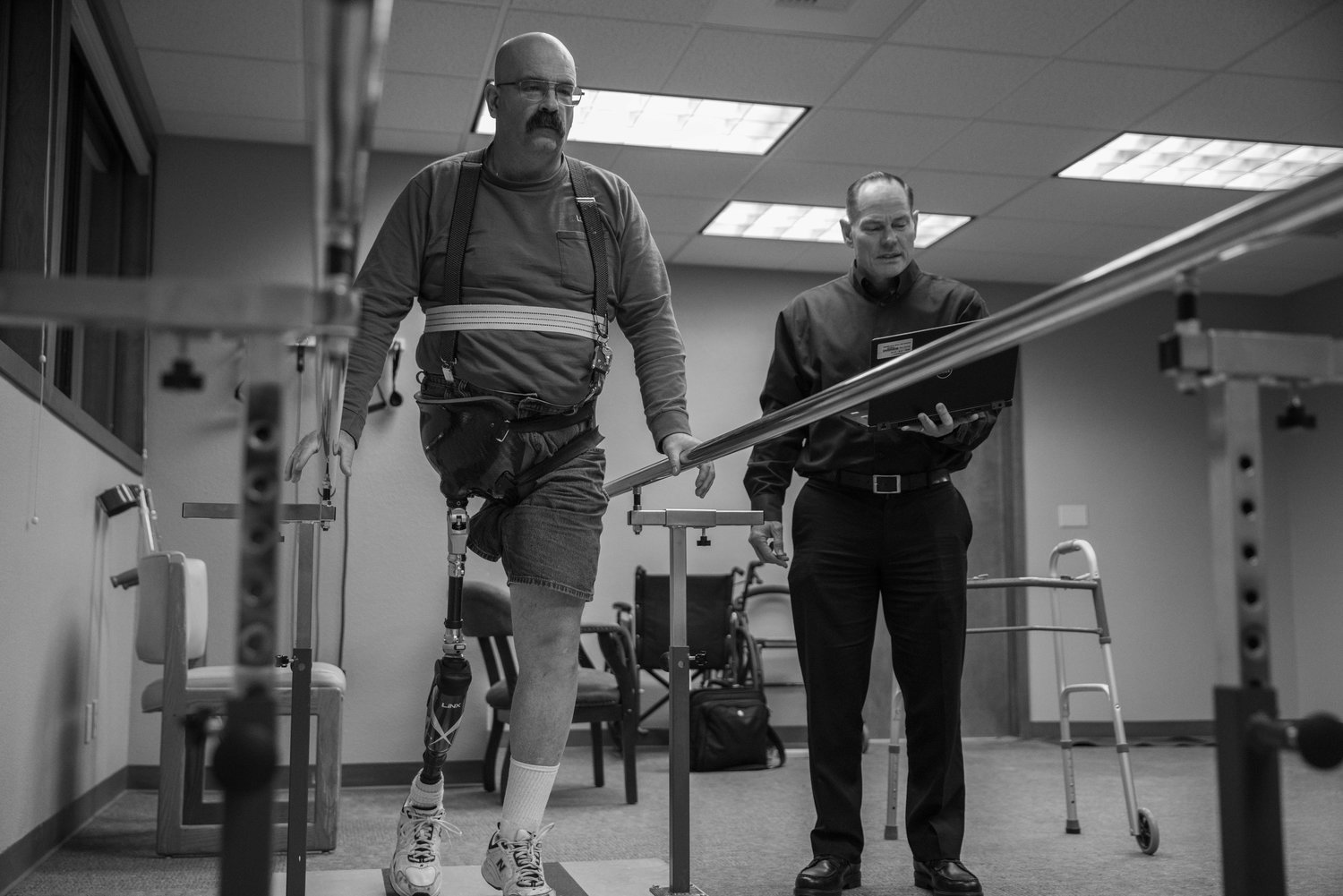 At MPO, our commitment to providing our patients with the latest solutions and technology available means that we are constantly evaluating the industry, and searching for new processes and methods in order to maximize patient satisfaction.
While we pay due respect to the tried and true methods of making orthotics and prosthetics (after all they are tried and true for a reason), as technology advances new options can become available to our patients.
The Symphonie Aqua System with Vector Control is one example of this technology as discussed in our previous blog post. Today we'll share another technology we're proud to offer here at MPO: the Endolite Elan. The Elan is a battery powered prosthetic ankle that attaches to the socket and assists the walking movement of its user.
Since we began offering the Elan to our below the knee amputee patients three years ago, we've seen this device transform patients attitudes about having a prosthesis because of its remarkable feel and responsiveness. We find amputees to be pleasantly surprised with their Elan experience. Endolite also offers the "Linx" which is a computer chip powered limb option for our above the knee amputee patients (as seen in the picture above).
Jeff Gilbert, territory manager for Endolite, the company that manufactures the Elan, says the reactions from amputees who try the Elan system for the first time range from, "It feels like I'm able to control my speed—I've never been able to feel that," to "It feels like I have my foot and ankle back." "I have to listen to what they're saying," says Gilbert, "They definitely have an "aha!" moment when trying on the Elan for the first time."
The Elan boasts microprocessor technology within the hydraulic foot. This allows the foot to sense changes in the terrain and make adjustments to the foot's angle, rigidity, and swing clearance instantaneously; similar to the adjustments your own brain would make when going up an incline or going over bumpy terrain.
Users will experience a "breaking sensation" when taking steps down hill which allows for increased control and stability. When taking steps up hill the Elan increases toe clearance to reduce the chance of tripping.
Jeff Gilbert explains that the Elan makes these adjustments instantaneously and happen faster than you can put 2 fingers together, making it easier to navigate any bumpy terrain or uneven surfaces that we may encounter as we go about our day. With a traditional fixed ankle, there is not the same level of control in these circumstances.
Amputees can be confident the Elan and Linx won't slow them down, as charging is quick and easy. A full charge only takes 1 to 2 hours and will last up to 3 days. What's more, if the charge runs out the device will continue to operate with basic function, ensuring these solutions will perform as needed.
For an amputee at the K3 or K4 level of function, the Elan system is a great option. For amputees at this level of mobility it is covered by Medicare. Coverage by other providers is split.
If you're interested in learning more about the Elan or another hydraulic powered prosthesis in Endolite's lineup, get in contact with us at MPO— we'd love to have you try it out!